Organic products, ranging from food to skincare and clothing, have seen an increase in popularity in recent years. As consumers become more aware of the impact of their purchasing decisions on their surroundings and their health, they are seeking products made with organic and natural ingredients.
This has resulted in an increase in the number of organic product manufacturers, making it difficult to select the best one. As a result, we will make it easier for you by discussing how to find a good organic manufacturer here.
Ways to Look for a Good Manufacturer
Look for Accreditations / Certificates
Certification is one of the most important factors to consider when selecting an organic product manufacturer. Look for manufacturers who have accreditations such as USDA Organic, Ecocert, COSMOS, or any other international committee approval. These certifications guarantee that the products contain organic and natural ingredients and are free of harmful chemicals. Look for certifications that show the manufacturer adheres to ethical and sustainable practices.
Evaluate the Quality of Ingredients
Another important factor to consider when selecting an organic product manufacturer is the quality of the ingredients. Look for manufacturers who use high-quality, organic ingredients sourced from sustainable and ethical sources, rather than just putting them on their labels. A list of ingredients and their sources can be found on the manufacturer's website or on the packaging. If the manufacturer does not provide this information, you can contact them to inquire about their sourcing practices, but it is preferable to have a transparent supplier.
Check the Manufacturing Processes
It is also critical to investigate the organic product manufacturer's manufacturing processes.
Look for manufacturers who use environmentally friendly and sustainable practices in their manufacturing processes. They may, for example, use renewable energy sources or reduce waste by recycling or reusing materials such as small wooden spoons, biodegradable plastics, or recyclable containers. You should also inquire whether they use environmentally friendly packaging materials such as biodegradable or compostable materials.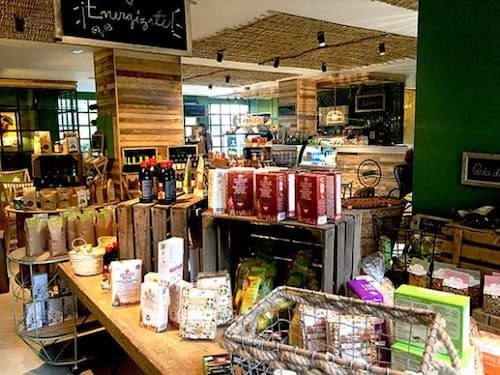 Evaluate the Manufacturer's Reputation
Another important factor to consider when selecting a manufacturer is the reputation of the organic products manufacturer. You should look for manufacturers who have a good reputation in the industry and among consumers so that you know they are also trustworthy and if they have good online reviews or ask friends and family for recommendations. Check to see if the company has a track record of providing high-quality, organic products as well as a deep commitment to ethical and environmentally friendly practices.
Good Manufacturer's Customer Service
When selecting an organic products producer, customer service is a significant factor to consider. Look for manufacturers who provide excellent customer service, respond quickly to inquiries, and are willing to help when needed. A good supplier should be willing to answer any queries you may have about their products and provide samples or product details on request.
Look for Options for Customization
When selecting an organic products manufacturer, customization options are also important.
Look for manufacturers who provide options for customization such as personal labeling, product design, or packaging. This can assist you in developing a distinct brand identity and differentiating your products from competitors.
Consider the Manufacturer's Pricing and Lead Times
When selecting an organic products manufacturer, we must also consider important factors such as price and lead time. It is critical that manufacturers offer competitive prices without sacrificing product quality. Inquire about their lead times to ensure that they can deliver the products within the timespan you require.
Conclusion
Selecting an excellent organic products manufacturer necessitates careful consideration of several factors, such as those discussed in this blog entry. Remember that the decisions you make here will make or break your business in the long run. You can build a successful and profitable business that meets the needs of your customers while also contributing to a healthier society if you work with the right manufacturer.